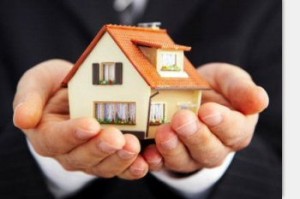 The Best Homeowners Insurance Companies in Colorado
The best homeowners insurance companies in Colorado will help cover your home against the devastating Colorado weather without breaking the bank. Coloradans love to brag about getting 300 days of sunshine per year, but you probably won't hear them brag much about the hailstorms. "We've had a real bad run on hail in Colorado," says Scott Foster, A.A.I. of Foster & Associates, an independent insurance brokerage agency based in Littleton. "The claims have been massive with a devastating impact on homeowners premium costs and deductibles in Colorado." The best Colorado home insurance providers should also have the financial stability to back up any claims you need to file. A good customer experience and a history of satisfactory claims support doesn't hurt, either.
With so many to choose from in the Centennial State, we put together a rundown of our five top picks to help take the guesswork out of the shopping process. We compared everything including market share, claims satisfaction, discounts, coverage policies, and financial strength ratings in order to help you find the best Colorado homeowners insurance for your home.
The Best Homeowners Insurance in Colorado: Summed Up
The 5 Best Homeowners Insurance Companies in Colorado
Allstate
Best Companies For
Colorado Homeowners Insurance
Allstate
Allstate
Availability can vary, and our quote tool may not include all providers in your area.
Allstate wins extra points for its discount offerings and unique coverage options. It offers extra home sharing protection for people in Colorado (and 11 other states) who rent out their homes on sites like Airbnb and VRBO. Allstate is the first large insurer to offer such extended protection, and it could be a worthwhile consideration for Coloradans with mountain vacation homes or coveted real estate in major metro areas. For its online presence and coverage options, we like Allstate as a provider for first-time homeowners.
It may stand out for its appealing prices and customer service, but Allstate gets a comparable, "meh" score for its claims experience. It's rated three out of five on J.D. Power, just like most of the other three non-military-exclusive companies we evaluated.
Another factor that put Allstate ahead of the rest was its mobile app, including the Digital Locker feature. This app makes it easy for you to create a record of your personal belongings which can be incredibly helpful when it comes time to determine just how much coverage you need.
"Homeowners in Colorado should be prepared for wildfires and significant storm damage to their home given the high degree of risk of these events. As a result, homeowners should definitely take the effort to create a home inventory that includes photos, videos, and documents of their personal property in the home (furniture, electronics, housewares, etc.) as well as the fixed assets of the house (appliances, equipment, building materials, etc.)"
Allstate, like American Family Insurance, offered us an Elite pricing option with a higher deductible for wind and hail damage ($1,000) and a lower-priced Base insurance option with a costlier deductible (1% of the total cost). The odds that you'll make a claim for wind and hail are high in Denver, so it's no small risk to pick the Base option. The Elite tier also includes many optional coverages, such as identity theft protection and building code upgrades. The Elite option averaged about $700–$1,000 less per year for our sample home than USAA, State Farm, and Farmers, but like American Family, it covered us at a lower replacement cost — about 60% of our home's market value. If you feel uncomfortable with the replacement cost quoted by an insurer, be sure to negotiate.