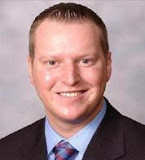 Welcome to Innovative Agencies which I founded in 2007, with our original location in Aurora, CO which then relocated to Downtown Littleton and opened a second location in Denver in 2013 and a third location in Arvada in 2018.
I have been with Allstate since 2004 where I worked in the largest Allstate agency in Colorado, and was able to learn from the best agent and his amazing staff and family.  Working with Allstate has been amazing for my wife and I, we have met so many interesting people and built incredible relationships.  I feel very lucky that I found my way into representing the Good Hands of Allstate and that I am able to help protect families when "Mayhem" happens.
Our agencies are committed to providing you the best protection at the best price, explaining your options, and helping you to make the best choice to insure you, your family, your business, and all of Colorado.